24/7 CONSULTATIONS
MD HOTLINE
Board certified physicians are available by phone or video to provide medical advice, diagnosis and treatment in one-on-one consultations 24 hours per day, 7 days per week.
How It Works
Physician consultation times are approximately 12 minutes
Referrals are written should you need to see a specialist
Physicians are available 24/7, 365 days per year
Prescriptions* can be called into your local pharmacy
All MDhotline physicians are board certified and state licensed
What Can be Treated?
Cough
Allergies
Insomnia
Anxiety
Diabetes
Sore Throat
Ear Ache
Flu & Cold
MDhotline is not insurance; effective 30 days after date of VBA Memberhsip. MDhotline is not a replacement service for medical emergencies. In the event of a life threatning emergency, please, call 911 or a local emergency service first. *No DEA controlled substances or narcotics allowed, RX not permitted in SC.
ID RECOVERY PROS
ID Recovery Pros is the newest benefit we now include in memberships for all of our members and it is the key to protecting your identity! This provides immediate & complete assistance in resolving ALL threats if your identification or credit has been compromised.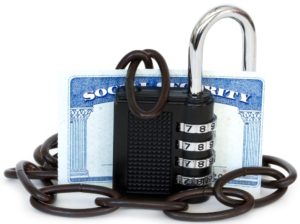 Helping to protect your family and your good name!
Benefit managed by Merchant Information Solutions, Inc. With 100 years experience and over 10 Million customers served in theft recovery and credit card fraud resolution, you are in good hands!
Three Generation Family Coverage
Includes member's parents and children under the age of 25 living in the same household.
Personal Advocate assigned to you after a compromise
Personalized Recovery Plan
Post-recovery follow-up for 12 months AFTER resolution
Unlimited Discovery Period
Online access to case status 24/7
Provides complete and total recovery of:
Compromised Credit Cards
Identity & Social Security Number
Passport
Medical Information
Personal Information
Also covers Domestic Partners, Self-employed persons, unknown ID theft events that occurred prior to effective date of plan, Family Fraud and Acts of Terrorism.
---
PRODUCT
BENEFITS SCHEDULE
OPTION
#1
#2
#3
#4
#5
#6
#7
AD&D Max Benefit Amount
$2,500
$5,000
$7,500
$10,000
$$10,000
$10,000
$10,000
'AME' Max Benefit Amount
$2,000
$5,000
$7,500
$10,000
$15,000
$20,000
$25,000
'AME' Deductible
$50
$100
$250
$275
$275
$275
$275
NEA
24 HOUR BENEFITS FEATURES
Guarantee issue through age 64 - No health questions
Cash benefits paid directly to you—or to your medical provider, if you assign benefits
NO Networks—Choose any doctor or hospital
Up to $25,000 in Accident Medical Expense benefits payable—depending on the plan you select.
Up to $10,000 in Accidental Death & Dismemberment benefits payable—depending on the plan you select
7 coverage plans to choose from—select the plan that fits your needs and budget
Pays Benefits —based on incurred charges, not scheduled benefits
Underwritten by Federal Insurance Company, a member of Chubb Group of Insurance Companies, Rated "A++" by A.M. Best.
PET PERKS
PET ASSURE
No exclusions!
All pets and pre-existing conditions accepted
No hassles!
There are no waiting periods or deductibles
Instant savings right at the time of service. No forms to fill out!
GYM NETWORK
GLOBAL FIT
Your Membership Includes;
Fitness and nutrition resources, tips, and tools including training spotlight videos, quick resource guides, podcasts, and webinars
Access to the GlobalFit Gym Network, which offers membership discounts at 8,000 gyms, fitness centers and studios nationwide
Ability to purchase multiple memberships across gyms and studios
Special pricing and exclusive GlobalFit member food discounts at Jenny Craig
12 week Health Coaching Programs – $99
Discounts on spin bikes, stair climbers, and ZUMBA DVD programs in the GlobalFit online store
Discounts and promotions for your family members
Announcements so you're first to know about discounts and activation promos
New Gym Alerts monthly to learn when a new gym, studio, or health club in your area has been added to the GlobalFit Network
Monthly digital e-magazine
Coming soon! Looking for guidance on supplement, vitamin and mineral purchases? Take the iHealth Assessment, receive your custom product recommendation and save 10% on product purchases from our newest partner Fitness Formulary!
PET ASSURE
PET PERKS
Pet Assure's Pet Discount Plan is INCLUDED in your membership!
25% off ALL veterinary medical services
Works with ALL pre-existing conditions
Use same day- no waiting period
No deductibles – save on your first visit
No paperwork – instant savings
No age, health or medical exclusions
Up to 50% off pet products and services
Free lost pet recovery service with free 24/7 monitoring
ALL pets in your household are covered – even older pets or pets with pre-existing conditions!
It's Simple! NO forms to fill out, NO waiting for reimbursements and NO denials of coverage.
---